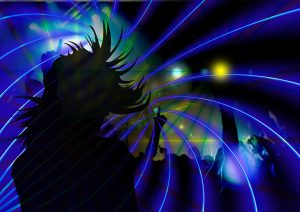 Title: Trance Encounter
Artist: Mystique Muzik
Genre: EDM – Trance/Dance
Preview Track On: Songtradr
Tempo: 138 BPM
Key: D
 

Description and Suited To

If you are a fan of Trance with a driving beat then you will love Trance Encounter. Employing a hypnotic blend of gated synths, piano and an energetic drum beat, this instrumental track is sure to be a hit at any party or event with a festive atmosphere.
As far as sync licensing applications go, Trance Encounter would work well in many different movie scenes. There are the obvious ones where there is some sort of party happening or a club scene, but this track would also blend well with many action scenes; such as a car or foot chase. Anything where there is high energy and something happening.
As a video game track it could work well during action sequences or even in the game trailer. If you are looking to create a motivational video or seeking music for a gym or personal training sessions – perhaps even Zumba – then Trance Encounter would make an awesome addition to your playlist.
It's well worth a listen and runs for 3.35 minutes.
Instruments

Synths, arps, drums, ambience, SFX, bass, virus bass, piano, pads, gated synths
Moods

Hypnotic, energetic, motivational, fun, uplifting, intense, sexy, driving, epic, powerful
License This Track On: Songtradr