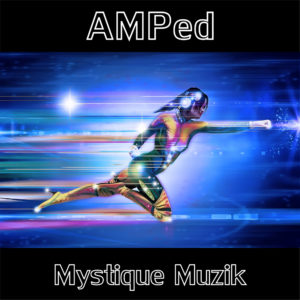 Title: Amped
Artist: Mystique Muzik
Genre: EDM – Hardcore Dance
Preview Track On: Songtradr
Tempo: 128 BPM
Key: C#
Description and Suited To

If you love your club style dance music with an amped up chorus, then you'll love this dance instrumental. AMPED is sure to fill the dance floor and would be an awesome addition to any DJ's song playlist. Energetic synths and plucks, combined with a hard club drum beat really drive this song. Definitely a feel good party tune.
The track is instrumental, so as far as using it in projects goes, it would suit any scene in a movie where are party is going on, or even certain action sequences. It could work in computer games as well, or videos where you require some motivational music. Amped would also work well in upbeat TV commercials and presentation style videos. Also perfect for DJ's, gyms, personal trainers and anyone looking for motivational music with energy.
Check it out now on the Songtradr platform for licensing, or on SoundCloud,  iTunes, Spotify and other retailers.
Instruments

Synth bass, synths, pads, bass, bells, flute, ambience, sfx, plucks, arps, drums, saw
Moods

Fun, motivating, upbeat, happy, excited, energetic, uplifting, positive, cheerful, sexy, passionate, playful, festive, lively, driving
License This Track On: Songtradr