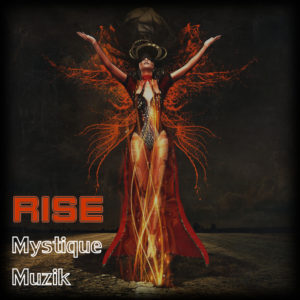 Title: Rise
Artist: Mystique Muzik
Genre: EDM Trap, Trip Hop
Preview Track On: Songtradr
Tempo: 135 BPM
Key: D#
Description and Suited To

RISE is a cross over from Trap to EDM with a bit of a dance club sound. It's fairly high energy and would be just as home on a DJ's playlist as it would be in a movie scene as cinematic or production music. The track is an instrumental and is positive and uplifting for the most part, as well as being imparted with a dramatic edge and frenetic finish.
Let's now talk about the track's potential for sync licensing.
Rise has a very dramatic feel and edge to it, which would make it perfect for drama scenes in films or possibly even certain documentaries. With its EDM beat with trap elements driving it along, it could even work well for party scenes. When I listen to it I tend to hear it as a part of the score of an action video game.
You can licence Rise on Songtradr, or buy the track for your listening pleasure on Apple Music, Amazon Music, or stream it on Spotify.
Instruments

Synths, arps, pads, piano, sfx, plucks, horns, subs, drums
Moods

Driving, edgy, intense, positive, upbeat, powerful, uplifting, urgent
License This Track On: Songtradr