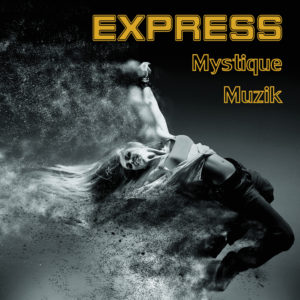 Title: Express
Artist: Mystique Muzik
Genre: EDM – Hardcore Dance
Preview Track On: Songtradr
Tempo: 128 BPM
Key: C
Description and Suited To

EXPRESS is a short and sweet instrumental dance track with a driving drum and bass line and an anthemic chorus section. The track is upbeat from start to finish with no real dead points, with the aim of keeping people on the dance floor.
If you like positive, uplifting and fun songs with a sexy edge, Express is definitely the song for you. It's a real feel good tune that's all about having a great time.
Dance tracks are very versatile when it comes to projects like videos, films, movie and game trailers and the like. They can accompany action, drama, party scenes, car chases and a whole host of other visual events. EDM even works well with certain upbeat and up tempo TV commercials and other advertising projects. Then there are DJs, gyms and personal trainers, all of which take full advantage of dance music.
You can licence Express on Songtradr, or buy the track for your listening pleasure on Apple Music, Amazon Music, or stream it on Spotify.
Instruments

Synth bass, synths, pads, piano, sfx, plucks, drops, subs, drums
Moods

Fun, sexy, energetic, party, powerful, upbeat, motivating, lively, exciting, driving
License This Track On: Songtradr