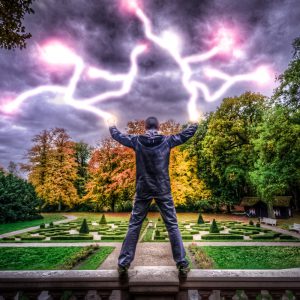 Title: Resurgence
Artist: Mystique Muzik
Genre: Cinematic Production Music
Preview Track On: Songtradr
Tempo: 120 BPM
Key: G
Description and Suited To

Resurgence is an epic sounding cinematic track that runs for about two and half minutes. It is an instrumental aimed at cinematic productions, films, video games and videos. The track builds and builds, with haunting choir and orchestral elements blended with beautiful strings. About halfway through the song the string section becomes more dramatic and urgent as the track layers more and more instruments towards the climax.
Sure to leave you feeling inspired, Resurgence is perfect for cinematic productions, but definitely could be used in other projects successfully as well. Anything where there is a sense of drama, action, resolution or victory would really suit this music. Resurgence would definitely be right at home in a scene or the ending credits for an epic apocalyptic or adventure movie.
Battle sequences in video games, or even the game trailer, would be made that much better with Resurgence as a part of the soundtrack.
Starting of with haunting choir melodies, Resurgence builds to an epic climax and is really worth a listen for your projects.
Instruments

Bass, drums, strings, choir, piano, synths, ambience, SFX
Moods

Hopeful, powerful, inspiring, motivational, passionate, upbeat, optimistic, epic, intense, brave
License This Track On: Songtradr