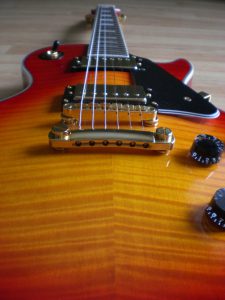 Title: Never Say Never
Artist: Mystique Muzik
Genre: Blues/Rock Production Music
Preview Track On: Songtradr
Tempo: 146 BPM
Key: C
Description and Suited To

Never Say Never is a instrumental music track the cries "lovesick" or "loneliness". It would suit a scene of sadness or unrequited love. While having a sombre and melancholy tone, as the song progresses it also inspires hope and inspiration while maintaining a rather mournful persona.
It is a captivating and contemplative blend of blues and soft rock, with piano and acoustic guitar being the dominant instruments. The tempo is 146 BPM, but the song is actually a slow-medium tempo in sound.
The song starts off slowly and gradually builds towards a more dramatic finale without being too over the top or intense in its elements. While Never Say Never has no lyrics, it would be well suited to becoming a vocal track.
This track could definitely be used successfully in some video productions as well as film. It could even be used in select portions of a wedding video. It's perfect for music sync licensing. While not cinematic in the traditional sense, there are certainly many scenarios where this track could be featured very successfully in a movie.
Instruments

Cello, bass guitar, drums, acoustic guitar, electric guitar, piano, ambience, SFX, synth
Moods

Sombre, sad, romantic, melancholy, loneliness, passionate, heartfelt, haunting
License This Track On: Songtradr