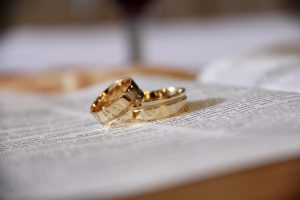 Tying the knot soon and want to be able to cherish the special day for years to come by having a classy wedding video to watch over and over again? How does one go about making a video? What are some handy tips and advice?
In this post on how to make a wedding video with style, we will cover some useful pointers to guide you in the right direction. Ultimately much of the final result will come down to your own personal tastes, as well as who you get to shoot and edit the video.
While this post will primarily be from the point of view of the wedding couple or organisers, there will also be tips angled towards the photographers or videographers doing the shoot as well.
Let's get started.
Hire a Professional
Generally when you book a wedding photographer, video comes as part of the package if you want it. There are also people out there who specialise in wedding video only. No matter what you want to do in the editing phase, it's always a wise idea to hire a professional to do the initial shooting.
Just keep in mind that a lot of the creative process also happens during the shooting phase, so you want a camera operator who thinks creatively during the shoot and one who is willing to take your ideas on board.
Make sure to put some thought into how you want your video to look well before the wedding date, and then discuss all your thoughts and ideas with the wedding videographer.
Variety of Angles Make the Video
You really need two video cameras going during the actual shoot. It's extremely difficult to get enough variety of angles otherwise, and it's this variety of shots that really makes the final cut shine. Some sequences will be impossible to shoot effectively with only one camera. You could even have three cameras rolling, but I think two is enough to shoot enough variety for a wedding video.
When I got married last year there were two guys on video cameras shooting from two different angles at the same time for at least some of the shoot. This gives the editor a lot more scope for creativity for the final output. Your wedding video will take on the appearance of a Hollywood production when it's shot and edited like this, and believe me it's well worth it.
So even if you only get one professional videographer, try and find someone else – a friend who will do it as their wedding gift – or somebody, to be able to work with the pro and get some extra angles.
I can't emphasise this enough. This one thing alone can make your wedding video just so much better.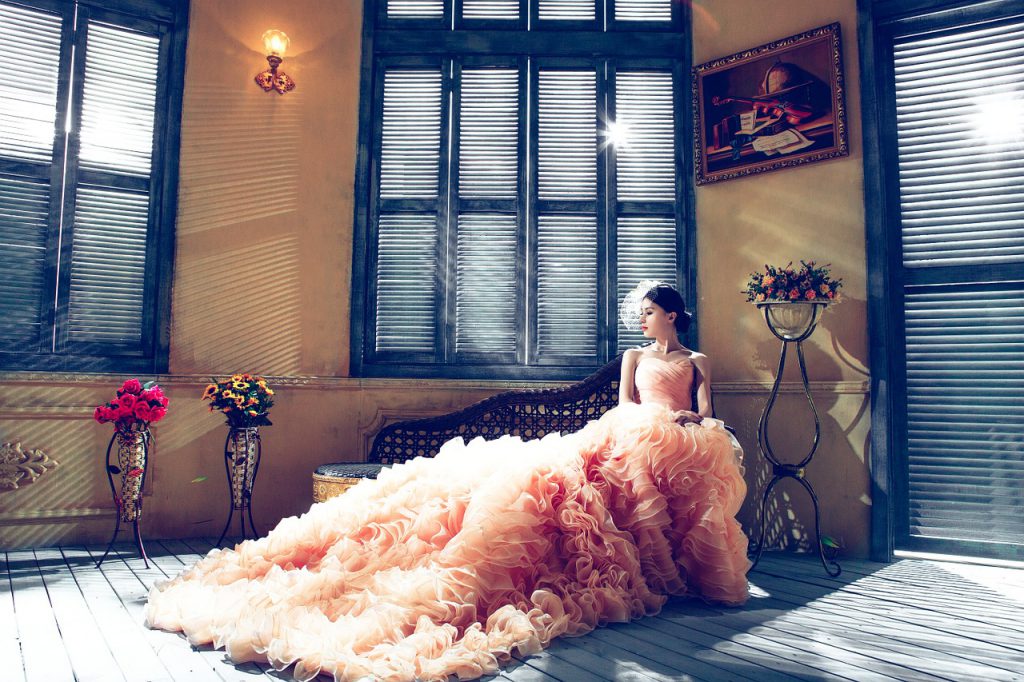 Be Light On Gear
Whether friends are doing the filming or professionals, they really want to be light on gear for a wedding. After all, it's not an organised movie shoot. The camera operators for the most part will just be following the action around as it unfolds, so they don't want to be carting lots of cumbersome gear.
Many use DSLRs these days and make use of the HD video these cameras are equipped with. The use of a tripod at times, and definitely a monopod, will help to ensure certain scenes are really stable; such as when the couple are saying their wedding vows.
The theme of the day is to be as mobile as you can, and have an assistant if it's within the budget.
Add Some Candid Shots
Some shots can't help but look a little staged. That's just a part of the process. But adding some really candid snippets of footage really adds that natural and human element to the final video. There doesn't have to be loads of candid footage. Even just a few seconds here and there is enough to break up the more formal look of a wedding and give it a light edge.
Don't Miss the Must-Have Shots
Whoever is shooting the video footage has to make sure they capture all the mandatory and expected shots; such as the bride walking down the aisle, the wedding vows, the kiss. If something is forgotten you can't really do another take, so it has to happen first time every time.
Get the Cast of Characters to Do Some Acting
The bride and bridesmaids can have a lot of fun during this phase of the wedding day. If you have the photographers and videographers arranged to be there well before the wedding ceremony to capture footage of the bride preparing etc., then this is a great opportunity to do a bit of acting for the video.
The camera crew at my wedding did some of this and it came up really well in the final edit. As the groom I didn't get a very big acting role, but my bride certainly did. And she really played up to it. The footage turned out really well, but you need to be working with a crew that understands how to film the footage this way, and a crew that also knows how to edit it and tie it all together properly.
This will obviously need to be discussed when you go through the hiring phase.
Capture the Emotion of the Moment
Weddings are all about emotion. It is obviously one of the most special days in the lives of the bride and groom and those closest to them. While it's a given that much of the emotion will naturally be captured as part of the process, just a few thought out extra touches can really add to the overall feel of the video; such as snippets of footage of the flower arrangements (without people in the scene), focusing on the groom's face as he watches his bride walk towards him as they come before the priest or celebrant, showing the reaction of the gathering as the bride and groom have their first kiss as husband and wife. This last one is an example of how it's really handy to have two video cameras going concurrently. One can film the kiss while the other films the crowd.
Capturing these select moments and others will really ensure the emotion of the day is immortalised on the video.
Selecting the Music Soundtrack for the Wedding Video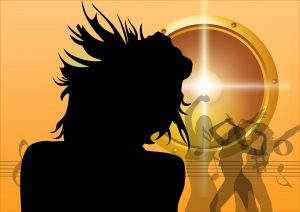 Talking about emotion and tying the whole video together in the final edit, music is going to be one of the major players in the whole event. Music sets the mood, the tone and really helps bring out the emotion of the day.
Good music selection for your wedding video is vital. And while you may want to include your favourite songs in the video, technically this is not legal without a sync license. I know many people use music from well known artists in their videos, but it can actually be risky. This music is ultimately being used in a project, synced with video footage, so therefore a sync license is required to legally use the music for your wedding video.
The music doesn't have to contain vocals to capture emotion and get the message across. Think of the music used in movies and movie trailers. Much of it is instrumental, designed to capture the emotion and feel of the scene as it unfolds.
The same can be applied to your wedding video.
You could take your chances and use existing music without a license, but like I said, it's risky. A second option is to have someone you know who is musically inclined to compose and record some music for you. But really sync licensing is the way to go. You get the music instantly and a sync license for a personal wedding video usually doesn't cost much. Anywhere from around $25 to $50 per track for this kind of music sync license.
You may only need one or two tracks to complete your video, and there is such a vast selection of music available that you are bound to find something that really suits your video. There are vocal tracks and instrumentals, so you may decide to do a combination of the two for the final cut.
For the price and convenience, sync licensing your music tracks really is the best legal option you have available, and you will no doubt find the exact music to really take your wedding video to the next level.
I recommend you check out a music licensing website called Songtradr. Their prices are fair, the selection impressive and the search functionality of the site is very intuitive and accurate in the results it gives you. You can check out what's on offer on Songtradr by clicking on their logo below.