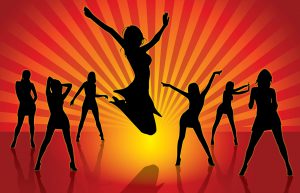 Title: Millennium
Artist: Mystique Muzik
Genre: EDM – Dance/Pop
Preview Track On: Songtradr
Tempo: 128 BPM
Key: C
Description and Suited To

Millennium is a full on party dance track. While it doesn't have a fast tempo, it is definitely up tempo and upbeat. If you are looking for some quality, fun party music, then this is a track to include on the playlist. It's funky and it's sexy, motivating and festive. And while Millennium is an instrumental dance track, one could easily add some vocals over the top.
This track makes me think of fashion shows and fashion catwalk parades. I think it would be well suited to this kind of upscale designer environment, as it has a classy sound, says it's party time without being too hardcore and in your face.
For movies, any scene depicting a festive atmosphere or party scene would work well with Millennium included. Also, certain action scenes would really be brought to life with this track in the backdrop.
If you are looking to license some upbeat dance party music for your projects, then definitely have a listen to Millennium.
Instruments

Drums, bass, synths, keyboards, gated arps, plucked chords
Moods

Bright, upbeat, fun, happy, motivating, cheerful, festive, energetic, optimistic, sexy
License This Track On: Songtradr