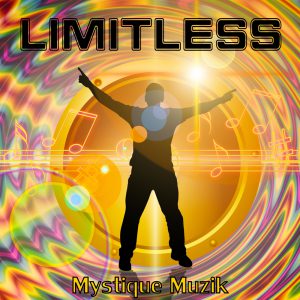 Title: Limitless
Artist: Mystique Muzik
Genre: EDM – Hardcore Dance
Preview Track On: Songtradr
Tempo: 128 BPM
Key: A
Description and Suited To

LIMITLESS starts off slow and rather ambient, then builds into a hardcore dance tune that is sure to burn up the dance floors the world over. It is high energy, catchy and loads of fun. With driving synths, hard hitting drums and a punchy bass line and beat, Limitless really does launch itself into another atmosphere.
From a music licensing standpoint this instrumental EDM track would suit any project that requires energy and an uplifting, up beat vibe. It would be just as home in movies, video games, TV commercials, television shows and various videos. If you are a DJ, or even a personal trainer, Limitless will prove to be a crowd favourite with its motivating and energetic tones. And sync scenes in film and video that either have action or a party atmosphere would be driven to new heights with the inclusion of this music.
Check it out now on Songtradr (Licensing) or on SoundCloud,  iTunes, Spotify and other retailers.
Instruments

Drums, synth bass, synths, pads, ambience, sfx, plucks, arps
Moods

Fun, party, driving, powerful, upbeat, motivating, energetic, lively, exciting, sexy
License This Track On: Songtradr