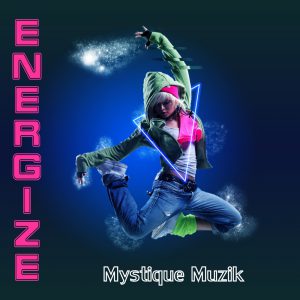 Title: Energize
Artist: Mystique Muzik
Genre: EDM – Hardcore Dance
Preview Track On: Songtradr
Tempo: 128 BPM
Key: A
Description and Suited To

ENERGIZE is a club track with funky sounding versus and powerful, up tempo chorus sections. The song builds and builds all the way through, with new instruments being layered in throughout. It's definitely a positive and fun party song, and one that everyone will love to dance to. It's sexy, it's driving and it's a real feel good tune.
When it comes to sync licensing and other music licensing applications, any kind of visual or podcast that requires some uplifting, up tempo and energetic music will really benefit from the inclusion of Energize. I could see it fitting in really well with certain movie scenes, either action or party scenes. Energize could also work well in trailers and video games, TV shows and commercials. Personal trainers and DJs would love the energy of this modern and hip tune.
Energize is really worth a listen if you need a happy track that's motivating, energetic and powerful. Check it out now on the Songtradr platform for licensing, or on SoundCloud,  iTunes, Spotify and other retailers.
Instruments

Synth bass, synths, pads, piano, ambience, sfx, plucks, arps, drums
Moods

Fun, sexy, energetic, party, powerful, upbeat, motivating, lively, exciting, driving
License This Track On: Songtradr