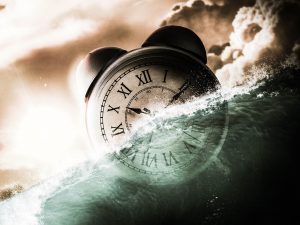 Title: Faded Memories
Artist: Mystique Muzik
Genre: Cinematic Production Music
Preview Track On: Songtradr
Tempo: 120 BPM
Key: G#
Description and Suited To

Faded Memories is a cinematic production track perfectly designed for music sync licensing. As with many of my production tracks this one starts off slow and builds and builds as it progresses. It's only a touch under two minutes in length, but would be well suited to dramatic episodes in a movie or scenes where a problem is presented to the main character.
Something else this track makes me think of when I listen to it is a scene where one or two characters are searching for answers to something, or are in a room looking for information or clues and the scene, with the music, builds until they find they have to hurry up and get out of there. There is a sense of urgency about Faded Memories, and in a movie scene you just know something untoward is imminent.
This instrumental music track could also work just as well in scenes of a video game and other types of videos. It's quite a versatile track and could even be extended at the beginning if a longer music lead in is required.
Instruments

Drums, ambience, SFX, piano, gated piano, bass, arps, strings, electric guitar, synths
Moods

Melancholy, dramatic, passionate, driving, intense, powerful, sincere
License This Track On: Songtradr