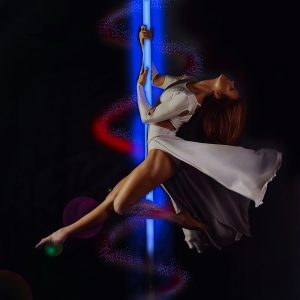 Title: Dream On
Artist: Mystique Muzik
Genre: EDM – Dance/House/Trance
Preview Track On: Songtradr
Tempo: 128 BPM
Key: E
Description and Suited To

Dream On is a happy, upbeat, up tempo trance/dance party song. Its blend of synths, effects and drums will really get the dance floor pumping. It's funky and it's sexy and really has a  current sound and vibe that is sure to be relevant to a wide audience of party goers.
Another instrumental dance track that builds in intensity, Dream On exudes positivity, class and style. It could best be described as energetic, uplifting and motivating. All in all it's a really fun track with an element of dreamy trance that goes for just over three and a half minutes.
Perfect for energetic trailer music and movie sequences that call for an upbeat party vibe. In fact, Dream On would make the perfect accompaniment for any sort of action scene, or scenes with energy and movement. All sorts of videos could really come to life with this track as a part of the music score. Even fashion shows and promotional videos could work well with this music.
It's definitely worth a listen for your projects, as Dream On could suit so many different applications. In my opinion EDMs are grossly underrated when it comes to sync licensing for movies and other projects. It's not all about cinematic music and music that sits submissively in the background and suited to voiceover. Often people need music that really gets their heart pumping, but in a positive and really good way. Tracks like this achieve that, and I now have quite a collection of upbeat, quality EDMs available for music sync licensing.
Instruments

Drums, bass, synths, SFX, arps, piano, pads
Moods

Fun, uplifting, sexy, sensual, hypnotic, energetic, motivational, lively, cheerful, funky
License This Track On: Songtradr