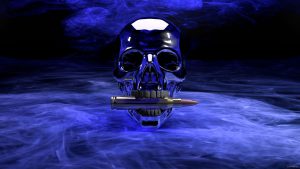 Title: Trapped
Artist: Mystique Muzik
Genre: Cinematic/Trap/Hip Hop
Preview Track On: Songtradr
Tempo: 140 BPM
Key: A
Description and Suited To

A blend of trap, hip hop and cinematic, Trapped has a rather unique sound that would really work well in the movie scene in so many ways. Any part of a film with a dark, foreboding and scary element would really be made that much more intense with this instrumental piece of music. Trapped is catchy and suspenseful and would also work well with certain action sequences that aren't particularly high-paced. This music definitely is both hip, while at the same time indicating something suspenseful is about to happen.
I like this track for the video game sync licensing market as well. Any game with drama, suspense, intensity and danger would be greatly enhanced with Trapped as part of the soundtrack. This music is current and edgy and would go good with first person shooter or adventure games.
About 1 minute 40 seconds in length, Trapped could also accompany certain forms of advertising or videos that have a more serious tone and message. Both the bass and choir pads are really edgy and set the tone for the rest of the instruments.
Instruments

Trap drums, synths, arps, plucks, SFX, pads, choir
Moods

Dark, dramatic, intense, suspense, hard, edgy, dramatic, scary, dangerous, thrilling
License This Track On: Songtradr