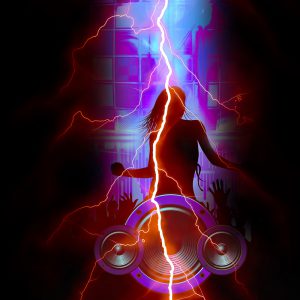 Title: Climax
Artist: Mystique Muzik
Genre: EDM – Dance/Techno/House
Preview Track On: Songtradr
Tempo: 140 BPM
Key: A
Description and Suited To

Climax is a techno EDM that would really liven up any dance party. It's only quite short for a dance track – less than 3 minutes – but definitely has enough going on to keep party goers interested. It's catchy piano rhythm and dramatic bass line, combined with a synth chorus that really amps up, Climax really does build to a climax.
This is a purely instrumental track that would work well in sync licensing projects that require upbeat and fun music. In a movie it would work perfectly with any sort of party scene, as well as many different types of action sequences. I could even see this music forming part of the soundtrack for certain action video games as well as game or movie trailers. Dramatic or fun, Climax will blend well with what's unfolding on screen.
It could work in advertising, be used as motivational music in a presentation, or as music to pump up the vibe in a gym or personal training session. EDM music like this is lively, energetic and fun, and techno always grabs peoples' attention. Go check it out on Songtradr.
Instruments

Synths, drums, keys, bass, piano, SFX, ambience, cymbals
Moods

Fun, party, upbeat, happy, cheerful, motivational, energetic, sexy, powerful, driving, positive
License This Track On: Songtradr