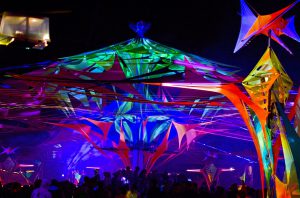 Title: Transcend
Artist: Mystique Muzik
Genre: EDM – Lounge/House/Trance
Preview Track On: Songtradr
Tempo: 128 BPM
Key: C
Description and Suited To

Transcend it a cool, funky and laid back dance tune that sounds more like relaxing lounge bar music rather than a club track. It's a chill out tune with a sexy and sensual tone. Some of the emotions to describe it would be uplifting, mellow, soothing, happy and cheerful.
I can really see Transcend in a fashion show or fashion parade. Something about the music just sounds like it would really go well with anything to do with the designer clothing industry. It would work well in certain types of videos too, I believe.
It is a simple tune with only a few instruments and a relaxed, but danceable drumbeat. It could suit certain movie scenes, such as a transitional scene where the characters are moving from one location to the next, or even in a party scene or fashion show scene in a film. It could even work well in some light action sequences. It's worth a listen for your projects; particularly if your project is along the lines of anything I've described here.
Instruments

Drums, bass, synths, SFX
Moods

Mellow, fun, chilled, sexy, funky, playful, positive, uplifting, happy, sensual
License This Track On: Songtradr