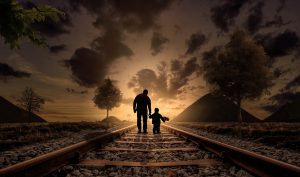 Title: Togetherness
Artist: Mystique Muzik
Genre: Cinematic Production Music
Preview Track On: Songtradr
Tempo: 90 BPM
Key: E
Description and Suited To

Togetherness was composed and arranged to be suitable mostly to TV advertising and commercials, hence the length of just over one minute in length. With chimes, acoustic guitar and a synth melody, it has a seasonal, holiday, Christmas feel to this instrumental piece of music. It's romantic, positive and uplifting, with a feel-good vibe that promotes hope and happiness. It really is a short track perfect for many advertising applications, whether on TV, in the cinema or online.
With its positive and mellow overtones, Togetherness would work well in other synch licensing situations as well; such as romantic scenes in movies, or any scene with a feel-good factor. It's a versatile track that I envision will see a lot of uses in many different types of projects. Any film of any kind with a holiday atmosphere would be well served with Togetherness as an integral and important part of the score or soundtrack. It could work as theme music for a television show, or even in a movie trailer.
Togetherness is definitely worth checking out for all your projects; including promotional videos, personal videos or even for a wedding video.
Instruments

Acoustic guitar, synths, drums, bass, arps, sfx, chimes
Moods

Uplifting, romantic, hopeful, soothing, optimistic, positive, sentimental, inspiring, holiday, happy
License This Track On: Songtradr