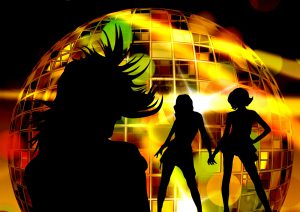 Title: The Night Begins
Artist: Mystique Muzik
Genre: EDM – Dance/Trance
Preview Track On: Songtradr
Tempo: 120 BPM
Key: C
Description and Suited To

The Night Begins is the perfect song to get the party started. It is a trance/dance instrumental track of just over four minutes in length. The track starts off slowly and builds in intensity right the way through. High energy synths blend with heavy drums to create a very powerful, motivating and optimistic party music track.
Any scene within a movie that depicts a party atmosphere would be greatly enhanced with The Night Begins playing through it. This track is not limited to party scenes alone. It actually sounds like a great upbeat track to end a film on; not for the closing credits, but the end of the final scene in the movie. It would also suit any uplifting type of scene or where a problem has just been resolved.
I could also see this track working well in various types of videos, whether they be motivational, advertising or corporate. The Night Begins is a versatile track and has many applications for sync licensing. It's worth four minutes of your time to have a listen to it and see what you think.
Instruments

Synths, drums, bass, SFX, ambience, strings
Moods

Upbeat, happy, fun, cheerful, energetic, motivational, optimistic, lively, energetic
License This Track On: Songtradr