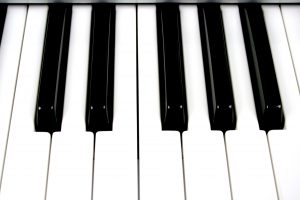 Title: Retribution
Artist: Mystique Muzik
Genre: Cinematic Production Music
Preview Track On: Songtradr
Tempo: 130 BPM
Key: C
Description and Suited To

Made for music licensing and coming in at just under two minutes in length, Retribution is a high energy and intense track that builds layer upon layer until the dramatic conclusion. For me it has always sounded perfectly suited to a car chase scene in a film, or even a foot race. It's definitely well suited to action sequences.
The length and intensity of Retribution make it an ideal music score for a movie or video game trailer. It would also work well as a dramatic music backdrop to certain scenes within an action game or first person shooter.
Retribution starts off slowly, building in intensity, volume and number of instruments playing as the track progresses. The final thirty seconds has somewhat of an EDM/Rock sound, as electric guitar power chords and up tempo drums kick in and do their thing.
For any film or game makers looking to sync license a short piece of music that is tailor made for action scenes, then Retribution is one track you should seriously consider.
Instruments

Ambience, drums, synths, electric guitar, explosions, bass
Moods

Danger, drama, suspense, driving, frantic, ominous, intense, aggressive, energetic
License This Track On: Songtradr