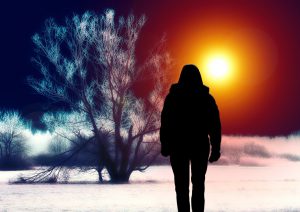 Title: Hopes and Dreams
Artist: Mystique Muzik
Genre: Cinematic Production Music
Preview Track On: Songtradr
Tempo: 120 BPM
Key: A
Description and Suited To

Hopes and Dreams is a very short instrumental track that is just 33 seconds in length, making it perfect for TV commercials and other advertising media. It is designed as background music for a voiceover, with the possibility of it rising in volume towards the end of the ad when the speaking, or message, is finished. I created this track with TV commercials in mind, hence the length.
Hopes and Dreams would also work really well in many types of videos; including wedding videos, presentations, corporate videos and many others. It could work in very brief movie or film scenes as well, or even for a scene transition.
This track is a relaxing and calming blend of piano and acoustic guitar, with a choir backdrop that builds towards the conclusion.  It's a simple music track created specifically for sync licensing purposes, and it's sound and tone would be effective for a number of different projects. If you are running any sort of advertising campaign or need music for a video that is suitable for a voiceover, then have a listen to Hopes and Dreams.
Instruments

Piano, acoustic guitar, choir, sfx
Moods

Advertising, uplifting, hopeful, soothing, optimistic, positive, sentimental, inspiring, genuine, passionate
License This Track On: Songtradr