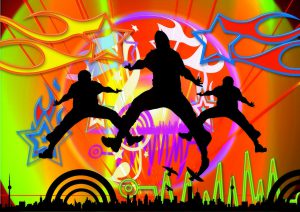 Title: Groove Addiction
Artist: Mystique Muzik
Genre: EDM – Lounge/House/Dance
Preview Track On: Songtradr
Tempo: 128 BPM
Key: A
Description and Suited To

If you like a track that combines a chill out sound with a great dance beat, then you are on a winner with Groove Addiction. This is an instrumental EDM that's more in the House/Dance/Lounge categories. It runs just over three minutes and builds and builds with cool synths and rhythms. Groove Addiction would be equally at home in a dance club or in a lounge bar.
Groove Addiction would work well as the background music for something like a fashion parade, but what I really hear when I listen to this cool track is the theme song to a chic action show on television. I believe it would be perfect for this. Other uses for this music in a licensing sense would be movie scenes; such as driving through Miami in a convertible with the top down, or a beach party or pool party. It could even work well in certain types of videos;, for example wedding videos or promotional videos.
This tune is cool, chic and catchy with arps and bass synths with highly recognisable melodies. If you are working on any of the projects mentioned above, then definitely give Groove Addiction a listen. It will only take up 3 minutes of your time and will be well worth it.
Instruments

Drums, bass, bass synths, SFX, arps, explosions
Moods

Happy, fun, chilled, sexy, funky, playful, positive, uplifting, happy, sensual
License This Track On: Songtradr