Every musician should strive to have some sort of web presence through having their own website. This doesn't need to cost much money. In fact, I can introduce you to a free musician website builder that even comes with free hosting as an option. There is even training attached that shows you how to put the website together.
A Website Adds Legitimacy
As an artist it's often all about the music, but these days musicians have to be part muso and part marketer. Having your very own artist website – even a simple one like mine here – will at least give you somewhere extra to send people besides places like SoundCloud. No matter what kind of music you make or what your musical goals are, having your very own website makes you look more like a serious musician and that you consider your craft a profession and not merely a hobby.
You Don't Need To Have Tech Skills
You really don't need tech skills to set up your very own musician's website. In fact, there isn't even any need to upload your tracks to your own site unless you are planning to sell downloads from your website. You can simply link to your SoundCloud track list or playlists just as I have done on the Home page of the site you are now viewing.
The training attached to the free website builder that I'll tell you about in a moment shows you step-by-step how to set up the basics. The rest is really just filling it with content. I write regular blog posts on my site to get traffic, but you don't have to do that. Just create a website with a few pages about yourself (or your band), some links and information on your music, some eye-catching pictures or imagery and you're good to go.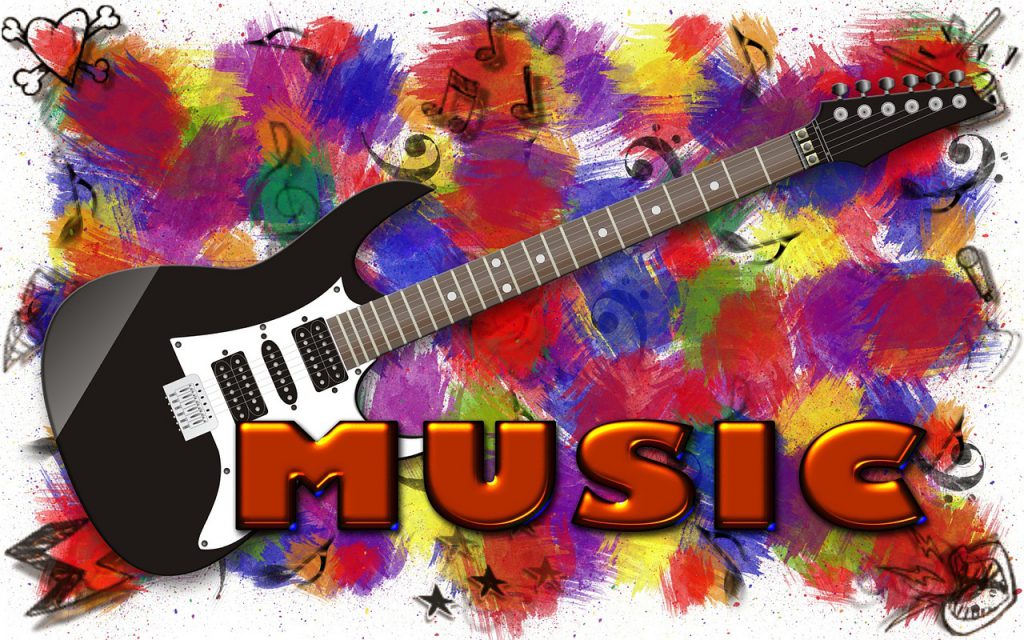 The Free Musician Website Builder
The website builder I'm about to recommend isn't limited to music websites. In fact, you can build any kind of website for any purpose with it. What you do get are 1000s of pre-made themes to choose from, so much of the look of the website is already done for you. There are loads of themes made for musicians and artists, writers and photographers that suit music websites.
I built this website with this website builder, choosing just a simple theme that suited my purposes. My website was never designed to be anything elaborate. I just wanted somewhere extra to send people to learn more about my music, and this is it.
The free website builder I recommend is called SiteRubix. Read a detailed article I wrote on SiteRubix here.
Getting Started
SiteRubix was developed by, and forms part of a platform called Wealthy Affiliate. This is essentially a training platform that teaches people how to create stunning, functional (and profitable) websites. Their main premise is affiliate marketing, but really the training there can teach people how to set up the fundamentals of any sort of online business.
Music is no different, really. It should be treated as a business if you want to make money from it, and much of business these days happens online.
You don't have to go through all the lessons of affiliate marketing training (although it's really good information to learn). What you want to do is learn how to build the basics of your musician's website. The first 10 lessons of their training are free for Starter Members, and these lessons get you started on building your website. If you want to continue the training and learn more, then there is a paid upgrade option, but it's no obligation.
In fact, not only can you join Wealthy Affiliate for free, you can actually build 2 free websites and host both of them on their platform, for nothing, for as long as you like. The only downside with the free membership and websites is you only get to use a subdomain name and not your own dedicated domain name.
As an example you might want your domain name to be www.MyMusicSite.com
With the free SiteRubix website it would look like www.MyMusicSite.SiteRubix.com
With a paid membership at WA you can use your own domain name and host up to 50 websites on their platform. Not that you will want that many. But the point is, you have the option of actually setting up a music website absolutely free, only upgrading your membership if you decide you really want to.
Give it a go. Nothing to lose. Try searching for a domain name you like in the widget below.