If you are a video game maker, background music that kicks butt is what you'll be after to really make your game come to life. Of course, that all depends on what type of game it is, but seen as though the majority of games have action sequences, then music that kicks ass will be a good fit.
If it's an action game, a war game (such as a first person shooter), or even a car game, then epic music that really sets the tone and mood of the game is what's required.
Now that the programming and design of the game is almost done, it's really time to start thinking about the music. So, what are the options?
Create your own music

Hire a professional composer who knows how to do it

Make use of sync licensing websites
Creating the Music Yourself
Do you know how? Do you have the tools, the time and the inclination? Have you ever scored a game before, or written and composed music and melodies? If you have, then this might be the very best option. You also get the added satisfaction of hearing your own music in the game, as well as saving some coin in the process.
Maybe someone else on the team is good with music and can create some or all of the music score; including the game play sequences and the transition scenes.
If you have the know how, then making the music in house gives you a better chance of getting it exactly right, rather than using the second option.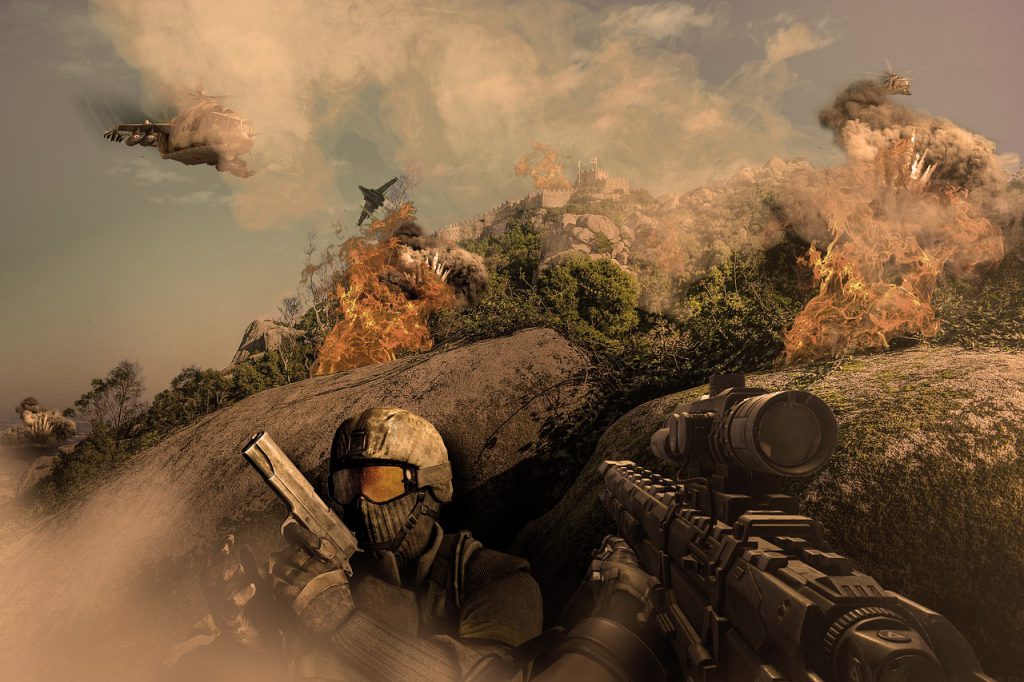 Hire A Professional Composer
If the plan is to outsource to a composer, establish whether they've had any video game experience before. Even if they haven't scored music for a video game, if they regularly play games, they will at least be aware of what the format and general style is.
Can they compose kick ass music? Is aggressive and powerful, dramatic music within their repertoire?
Game music is trickier than composing a film score, and a movie has scenes that are a set length. Video game scenes go on for as long as the player takes to achieve an objective. In these sections loops will be required. Timing will vary all throughout a game, unlike a movie.
If you can find a great composer who understands your game and its genre, knows how to properly score a game, then they will be well worth the money you spend on them.
Sync License Your Gaming Music
Sync licensing music isn't free, but there is an awesome selection of quality, original music available on the internet. Many composers create music specifically for the film and game markets. All sorts of music is available, much of it instrumental, which is perfect for video game scenes.
Licensing will save you time in either creating the music yourself, or waiting for a composer to compose and record the score. The music on music licensing sites has already been created and is ready to go. Also, the contracts for the licensing are already in place on most sites, with rights cleared with all rights holders. Most of the time it's just a matter of finding tracks you like and purchasing the appropriate sync license.
There are plenty of music licensing sites on the web, but two of my favourite ones are:
Songtradr

Musicbed
I personally prefer Songtradr because their website is tailored to a more user-friendly experience. It's uncluttered, stylish and easy to navigate. The search function on Songtradr is also very accurate.
Having said that, Musicbed offer highly curated content from some great artists, composers and producers. Many of them specialise in video game music.
Whichever site you choose to go with, you are bound to find plenty of suitable music that really kicks butt and will make your game fun and memorable. I license all my music on the Songtradr platform, and you can check out my catalogue by clicking on the logo below.