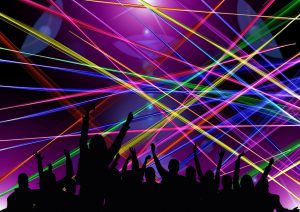 Title: Entranced
Artist: Mystique Muzik
Genre: EDM – Trance
Preview Track On: Songtradr
Tempo: 135 BPM
Key: A
Description and Suited To

Entranced is a EDM dance track and the name says it all. If you love trance music you'll be sure to like this. A hypnotic blend of atmospheric synths building into a dance beat crescendo, the party is sure to come alive when this track gets played.
Although not cinematic in the strictest sense, this high energy track would suit many movie scenes; whether it be a party, bar or night club scene, an action sequence, or even a romantic interlude. Entranced is both slow and fast in it's structure. It maintains a BPM of 135 throughout almost five minutes of play time, but there are sections where the track is more synth and ambience rather than dance.
This instrumental dance/trance track actually has a rather haunting sound in a way with its blend of ambience, synths and gated arps. At the same time though, it is a very motivational piece of quality music that says optimism at its core. It builds and builds and is a classic party track.
Entranced would also make a perfect track for playing in gyms, for personal trainers, and even could be featured on an inspirational video of some kind. Out of all the music tracks I've created for sync licensing so far, this is one of my personal favourites.
Instruments

Synths, arps, drums, ambience, SFX, bass, saw
Moods

Hypnotic, energetic, motivational, fun, uplifting, intense, sexy, driving, epic, powerful
License This Track On: Songtradr