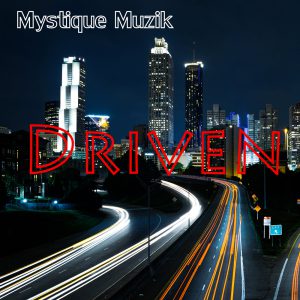 Title: Driven
Artist: Mystique Muzik
Genre: EDM – Hardcore Dance
Preview Track On: Songtradr
Tempo: 140 BPM
Key: G
Description and Suited To

Driven lives up to its name with a really driving and powerful bass line and drum beat that will surely pack out the dance floor at any event. The track is predominantly instrumental with just a snippet of sensual female vocal here and there. While simplistic in its form, it really delivers a powerhouse performance in its structure.
I can really see Driven being used for a multitude of dramatic scenes in movies, particularly anything that involves a pursuit. It also suits anything sexy scenarios, and obviously any sort of party or festive scene.
Driven would work particularly well in motivational videos, workout sessions at the gym, or for a personal trainer to add to their motivational music arsenal.
For video games this track would be killer. Would definitely make for awesome trailer music, or used as an extended gameplay loop while the game's action is unfolding. So go on over to Songtradr and have a listen. I'm sure you can find a use for Driven in your projects.
Instruments

Drums, bass, synth, electric guitar, female vocals
Moods

Fun, party, driving, powerful, upbeat, motivating, energetic, lively, exciting, sexy
License This Track On: Songtradr