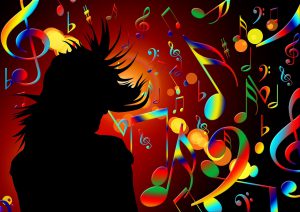 Title: Alive and Dancing
Artist: Mystique Muzik
Genre: EDM – Dance
Preview Track On: Songtradr
Tempo: 130 BPM
Key: D#
Description and Suited To

Alive and Dancing is a hardcore, high energy dance track that is sure to get the party pumping! Right from the very start its catchy synth progression will hook the listener, and it only builds and gets better from there. This is an instrumental track with a hard chorus beat that is a little unusual in this genre.
Suitable for sync licensing for movies, videos, games, or just about any project that requires some positive, fun and lively music to engage the audience. This piece of music would work so well in movie scenes where the atmosphere is fun and alive and optimistic. It would also be just as suited to scenes where some form of drama is unfolding, as the tune is hard hitting, arresting and aggressive.
 Motivational videos could really be made to shine with Alive and Dancing as the main music score, and this track would fit well with many genres of video games. I don't think it would do too bad in an advertising campaign either. If you want to get people's attention, then use EDM as your music.
Instruments

Synths, drums, keys, bass, arps, electric guitar
Moods

Fun, party, upbeat, happy, cheerful, motivational, energetic, sexy, powerful, driving, positive
License This Track On: Songtradr