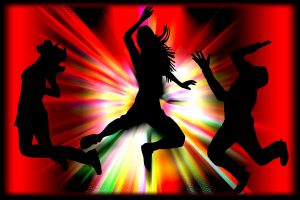 Title: Happy Days
Artist: Mystique Muzik
Genre: EDM – Dance/Pop
Preview Track On: Songtradr
Tempo: 128 BPM
Key: G#
Description and Suited To
Happy Days is an instrumental EDM pop/dance track that sounds exactly as its title suggests – fun and happy! It is the perfect music for parties, and sync licensing for advertising or television shows. Happy Days is bright, fun and cheerful. It's bound to be a hit at any party or when used in any project.
For music sync licensing purposes I could see Happy Days put to effective use in so many ways. It's short – just a little over 2 minutes – which makes it tailor made for advertising campaigns; whether they be on commercial television, radio or online. The track has a bit of a theme sound to it, which makes it ideal for a television show; either at the opening or closing of the show, or even during the program itself.
For those people looking to add some upbeat music to their YouTube videos or corporate presentations, Happy Days is just the right length and sound to achieve a perfect match. It's well worth a listen and you can check it out now on Songtradr.
Instruments
Drums, bass, SFX, piano, synths, bass synths, arps, brass
Moods
Happy, fun, upbeat, cheerful, motivating, funky, playful, exciting, optimistic, energetic
License This Track On: Songtradr